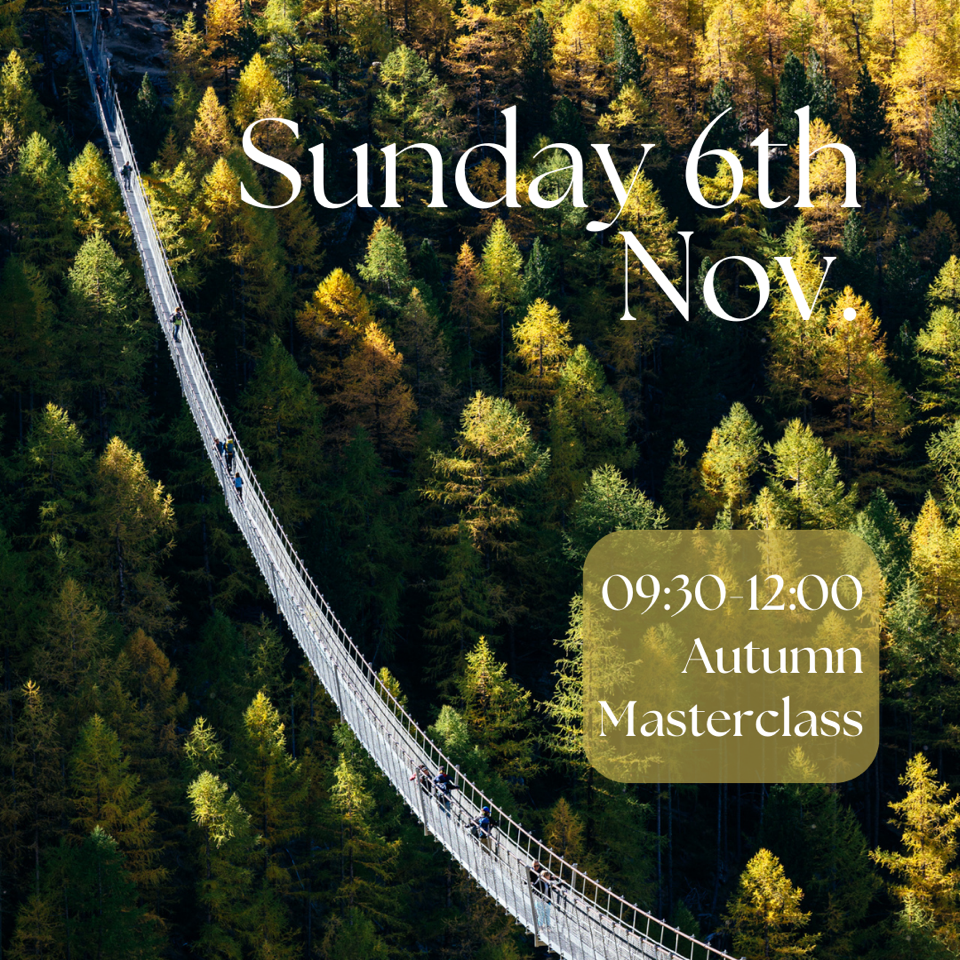 Autumn Yoga Master Class with Carla Araos

BOOKING TAKES PLACE DIRECTLY WITH CARLA
AUTUMN MASTER CLASS
This autumn Master Class is designed to help us deeply re-tune our inner rhythm so we are synchronised with nature's own cycle. This time of the year is the ideal time to settle down and let go. Just as the trees are shedding their leaves, which fall to the ground and become the nourishment to keep them strong during the winter season, we will explore this beautiful cycle of nature.
Set yourself up for a morning of curious exploration at Ljus Studio with meditation, asana practice, deep relaxation, mantras, and delicious treats to nourish your body and soul.
This Master Class is designed for yoga and meditation students of all levels, from beginners to advance students.
– For those who are just starting out on their yoga journey, you will be gently guided to experience new ways to connect to your     body and mind through breathing, moving with awareness, and exploring the benefits of relaxation.
– For committed yoga practitioners, the class will inspire a more in-depth fine tuning of your practice.
Please book here (choose Group Classes, Book a class and choose Master class from the menu) or send an email to me at carla@carlaaraos.com.
Level: Open
Price: 70 CHF
Carla teaches in English