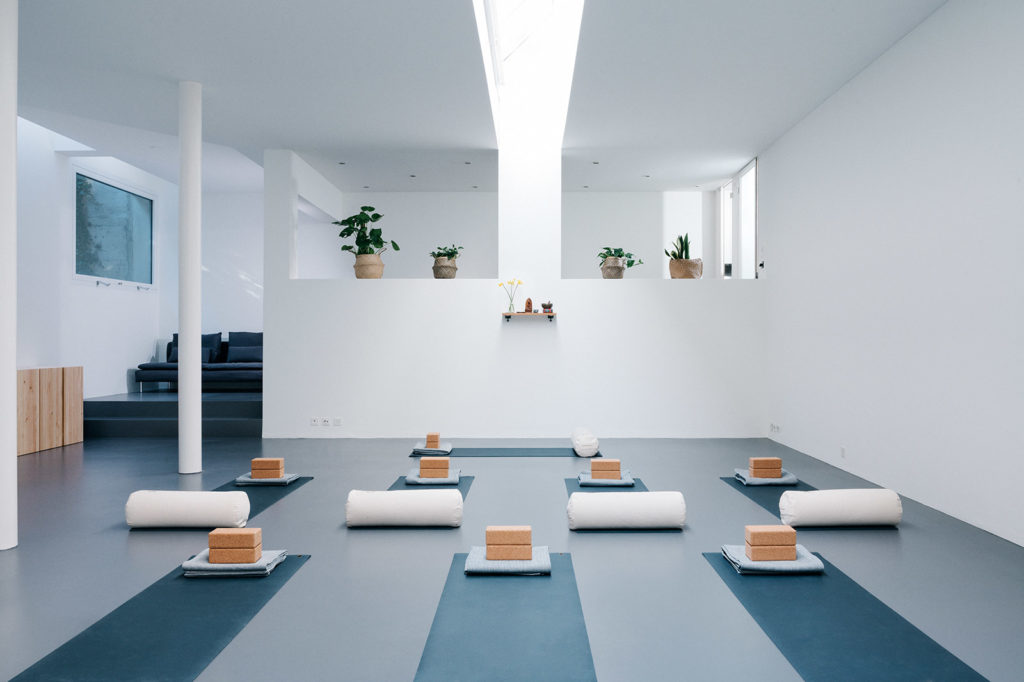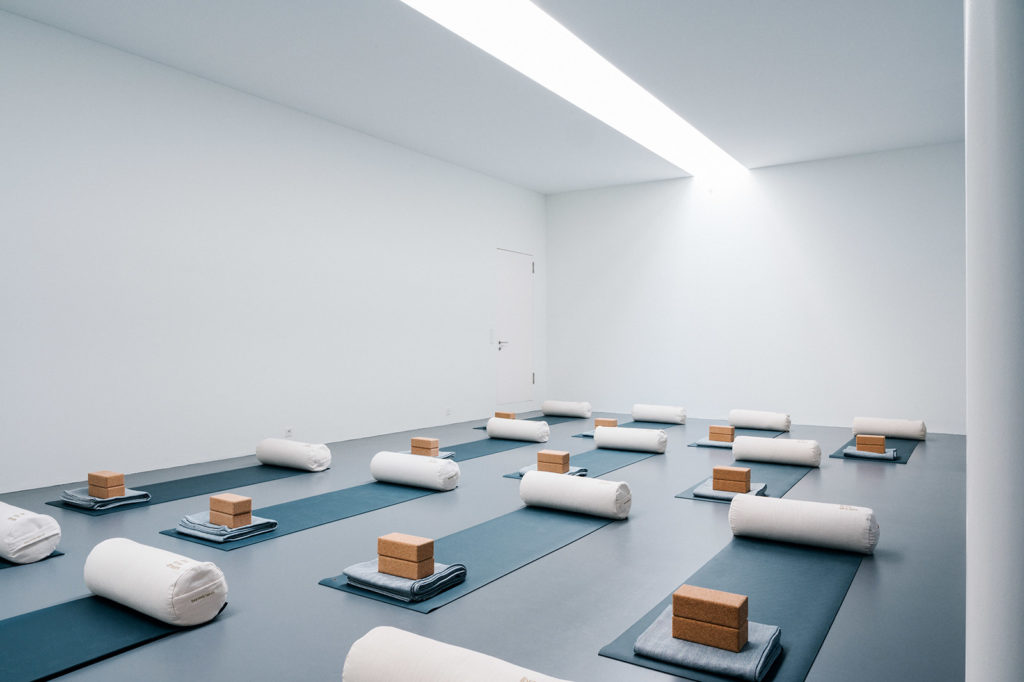 Light, spacious and the perfect space to practise yoga. Mats, blocks, bolsters, blankets and belts are available. There are two small changing rooms and a shower. Maximum number of participants: 15 per class.
MORNING PRACTICE
with Carla Araos
10:00 - 11:30
YOGA FLOW
with Sabrina Cerea
18:15 - 19:30
PHYSIOYOGA
with Lisa Lange
20:00 - 21:30
YANG TO YIN
with Lara Engelien
18:15 - 19:30
HATHA FLOW
with Sarah Mai
20:00 - 21:30
Please also check our Eversports Schedule above for our special events happening on Saturdays and Sundays!
Carla Araos
Carla started practicing yoga in 2002 in her hometown of Santiago, Chile, as a way of finding balance in her life as a busy architecture student. She had always been passionate about movement, having years of experience in ballet and once she had started exploring yoga, the practice has always accompanied her. In 2008, after working as an industrial designer for several years, she left Chile to discover a new path. She saw how yoga had helped to overcome many of life's difficulties, including her own personal hardships; It had healed her, and had given an inner strength and focus. She now felt a strong desire to share her knowledge and to show others the benefits of regular practice. She did her first TT at Samahita Retreat in Thailand and constantly continues to enhance her practice and teaching by regularly attending TT and workshops with teachers such as Michael Hamilton, John Scott, Dough Keller, Stephen Thomas, and Francoise Freedman etc. Nowadays, her main practice and sources of inspiration for her classes are Ashtanga yoga, Vipassana and yoga Nidra. She is also a certified prenatal and postnatal teacher and having been through a bicycle accident herself, she understands even more now the importance of adapting the practice for different moments and possibilities of movement. In her classes, she focuses on exploring while keeping the practice safe, finding healthy alignment in synchronicity with breathing. She encourages finding the strength from a place within rather than from using force, respecting each body as unique and perfect.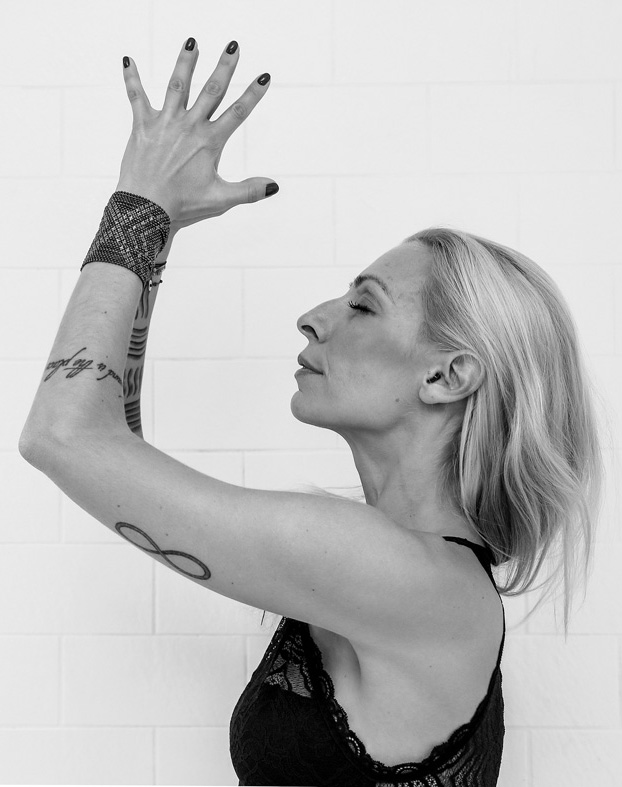 Sarah Mai
After attending my first yoga class in 2004, my initial curiosity for yoga developed into a real passion. I was fascinated by the deep union of precise bodywork and spirituality. Yoga has guided me through many challenging phases in life, helping me to find my grounding and boosting my self-confidence. I completed my Yoga Teacher Trainings (Yoga Alliance) at AIRYOGA in Zurich: In 2012 a 200-hour Vinyasa Flow Training and in 2015 a 300-hour Advanced Hatha Yoga Training with Stephen Thomas. I continue to deepen my knowledge in workshops with Gurmukh Kaur Khalsa, Rachel Zinman, Marc Holzmann, Yogeswari, Mark Stephens, and others. This year I attended the teacher module 'Chakra' at the Swiss Yoga Studium' with Johannes Glarner, deepening my knowledge about the subtle and energetic work with the chakras. Furthermore I assist my teacher Stephen Thomas at the 200-hour Teacher Trainings in AIRYOGA where we share our love and knowledge with all these new wonderful new yoga teachers. I emphasize practicing mindfully and listening to the body's intuitive feedback. In my classes I always refer back to an awareness of the breath. Yoga shall not merely ground and strengthen us, but support us to find a peaceful path to our inner essence. I share my philosophical understanding of yoga with my students, inviting them to lead their awareness from the mind into the space of the heart and to reside in that space.
Lisa Lange
Sports and medicine have always been Lisa's passion. To combine both, she therefore decided to study physiotherapy and received her diploma in Germany in 2006. Through her work as a therapist, Lisa became more and more aware of the importance of seeing people as a whole with all their physical, mental, emotional and spiritual needs. Yoga combines all of this for Lisa, which is why in 2015 she completed her 200h Vinyasa Yoga Teacher Training during a 6-month sabbatical in Costa Rica. During those months in paradise, Lisa was able to enjoy the simple and easy life. Teaching yoga on the beach, surfing, meeting inspiring people, and returning to the pure essence of life. Back in Switzerland Lisa was able to deepen her yoga education through countless further trainings and workshops in Anusara Yoga, Chromatic Yoga, Inside Yoga, Inside Flow and Yoga Therapy. Inspired by all these wonderful trainings and experiences, Lisa's desire is to share her therapeutic and spiritual knowledge and to support you to create a healthy physical and mental alignment to find balance in life.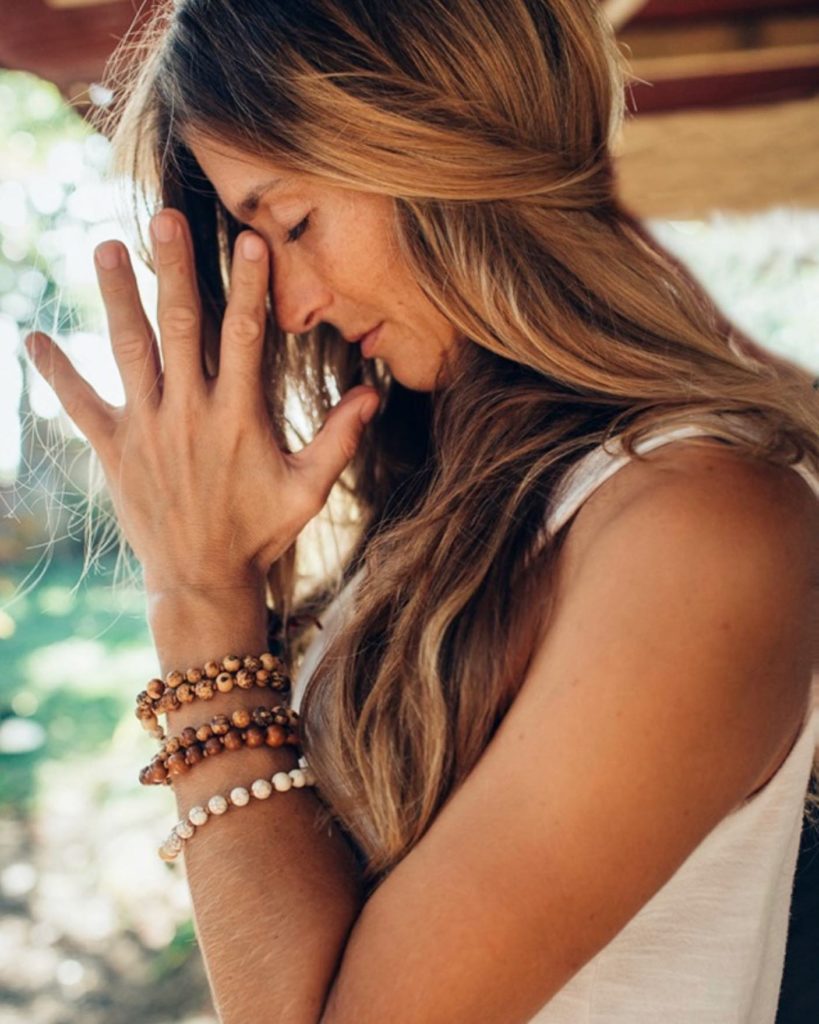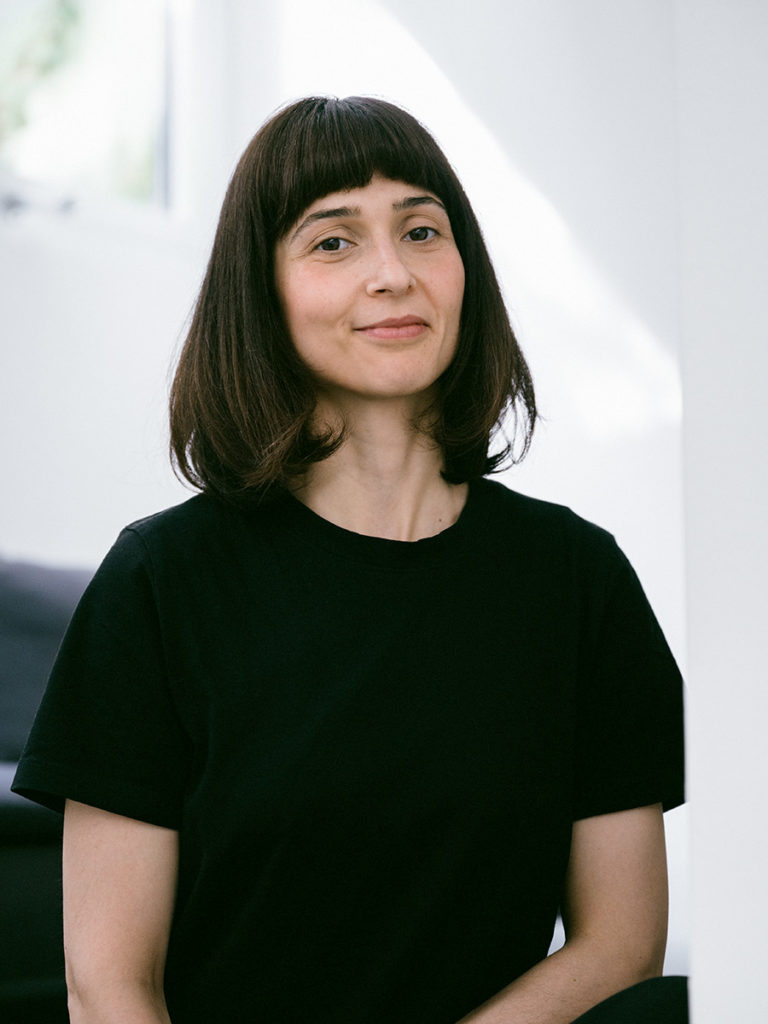 Sabrina Cerea
I discovered yoga thanks to my mother in 2011, during a retreat in a Buddhist monastery in Tuscany. Since then, yoga has been a powerful way to heal myself, my mind, and my body. I'm fascinated by the power of yoga on the physical body as well as on the mental space. It is beautiful how the mind reacts to the body's impulses and vice versa. Traditional yoga philosophy had long ago discovered what modern medicine nowadays confirms and that is part of my constant research. I'm fascinated by body and mind anatomy. So when I teach, I love to create playful sequences to help the body to leave its comfort zone and challenge itself. I love to help people to explore yoga positions and to help them see these not just as challenging body poses, but as a way to feel release.